The Team
Siobhán
---
Siobhán is our Language Assistant, there to support members of Bitesize Irish. She's a native of Galway, Ireland and now lives in Tipperary. She sometimes also holds live lessons with members for conversation practice.
Ana
---
Ana is here to quickly fix any support questions you have about how to use the site, or if you have any questions about subscribing. When you contact us, Ana will get back to you without delay. She's a native of Serbia, in south-east Europe.
Cătălin
---
Cătălin lives in Romania, in eastern Europe. He creates and manages the content for the Bitesize blog, newsletter and our Facebook Page.
Eoin Ó Conchúir
---
Eoin Oh-in is a native Irish language speaker, being brought up through the language. Husband to Saša (see below). Eoin is the founder of Bitesize Irish, and makes sure the service keeps ticking for you. He recorded the audio for the course, plus the Udemy.com pronunciation video course.
Contributors
Audrey
---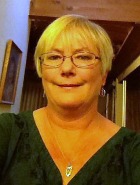 Audrey lives in Santa Cruz, California. She speaks Irish, having learned it for over a decade. In our lessons and blog, you'll appreciate her skill of explaining complex language concepts. She started as an absolute beginner, and so knows how difficult it is for you to begin.
Saša
---
Saša Sasha herself is a learner of Irish language, as she lives in Limerick but comes from Slovenia. This means she has first-hand experience with what other learners need to know to get comfortable with speaking the language. She claims to have come up with the name for the site.
The Latest on Learning Irish