Elizabeth is Learning to Speak Irish
A member of Bitesize Irish shares with you
her background, and top tips for when you're starting out.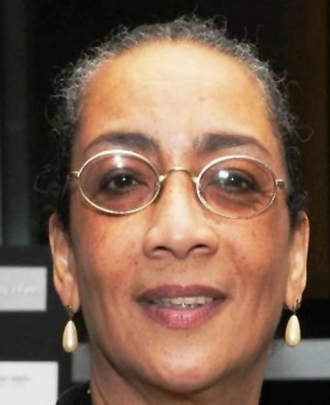 Elizabeth Wilson, Massachusetts, USA is a member of Bitesize Irish (
sign up here
), and is learning to speak Irish.
What got you interested in Irish Gaelic?
In 1978 (or thereabouts) Shay Duffin, the Irish actor, came to Boston, MA (USA) to perform his one-man show about the 20th century writer and nationalist, Brendan Behan. It was enthralling and I wanted to know more about Behan. I did a bit of research but got sidetracked working on my family's ancestry, gathering stories and photos. The journey ebbed and flowed and more than ten years on when my daughter was in pre-school her teacher asked the class to draw a family tree. We drew the family tree and added photos dating back five generations. It was then that I learned that one of my grandmother's cousins by marriage was thought to have Irish ancestry.
I resumed my study of Ireland and soon it grew into a passionate interest in history - from the landing of the Vikings in 795 AD to Michael Collins and the 1916 Rising. Of course, any study of Irish history must include some familiarity with Irish Gaelic. But, it was a long time before I felt more than just a passing interest in the language. Then, three years ago I started Irish history classes taught by local author, J.G. Hayes, whose maternal grandmother was from Castlemartyr, East Cork; his grandfather from West Cork. Joe speaks Irish and began teaching phrases and words in class. I was enchanted, curious, mystified and perplexed. But, a serious interest in the language was born. What made you want to learn Irish Gaelic online? I always have used the Internet for ancestral and historical research. So, the lateral move to leaning a language was a reasonable transition and the Internet, with its global connection of networks seemed the perfect platform. Over the course of several months I Googled sites with varying methods of instruction and various costs. I needed something inexpensive, something to which I could refer repeatedly, something basic. But, I needed more than just the words. I needed MP3 or embedded files so that I could hear pronunciation and listen to cadence. I found the Website, Irish-Sayings.com and although it was a good, basic introduction to the language with clear MP3 files, it wasn't robust and it didn't cover grammar. Eventually, after a good deal more searching, I found Bitesize Irish.
What do you love about Bitesize Irish?
I love that it's Bitesize! It is the perfect format for self-teaching. I can learn, unpressured, in bits and pieces instead of in great gulps. I can learn how to say, "Hello" or "Goodbye" or learn how to introduce myself properly. I can learn at my own pace for as long as it takes. Yet, it's robust enough to keep me returning. After I practice the vocabulary and conversations, I return for the grammar. I can practice anywhere. Not only is it Bitesize, it's also portable!
Another reason I love Bitesize Irish is the way in which grammar is covered. Irish grammar required me (an English speaker) to do a bit of mental readjustment. By that, I mean that sentence word order changes a bit. But, if you learn the patterns it's understandable and relatively easily. I've heard the Irish accent spoken locally and, of course, in film, but always wondered why certain words (when spoken in English) were pronounced differently. Why is 'film' pronounced 'fil-um'? And why does Colm pronounce his name, 'Cull-um'? Because even though not used in spelling, the vowel 'u' separates the consonants and produces a smoother sound! These were Aha! moments for me! Understanding Irish grammar has helped me understand why Irish is spoken the way it is.
What have you achieved as a result of Bitesize Irish?
I have studied a bit of French, Spanish and Mandarin. But, I thought that Irish Gaelic was far beyond my ken. It was too incomprehensible, too confounding. But, Bitesize Irish is giving me a growing understanding of the language. Bitesize Irish is a wonderful gaelscoil, (Irish-language school)!
Some thoughts before you begin to learn Irish
What is your interest and how you will use the language: business, school, travel or basic familiarity?
How much time do you have to study?
Do you have a method that suits your learning style?
Take small bites. Learn simple phrases first.
Learn introductions, polite expressions and basic working vocabulary. Don't linger over the grammar. When we first learn to speak, we learn the words first and the grammar later.
Identify in Irish common things around the house and put their names on post-its in Irish, not English. This is fun! Enjoy it. Don't worry it to death.

Stick: fuinneog (fwin-ngog) on your window
Stick: balla (bahllah) on your wall
Stick: cofra (coffrah) on your cabinet
Stick: bord (bord) on your table

Build you vocabulary by starting to notice words and how they come together as phrases.
Listen closely and repeat, repeat, repeat - then listen again to pronunciation and to cadence.
Don't be afraid to make mistakes. Someone will be delighted that you're trying to learn Irish Gaelic!
My Resources for Learning to Speak Irish
Many are dedicated solely to language while others include language as a part of culture. But, the Web isn't the only route to learning Irish. There may be a language group in your community at the library or at an Irish cultural center or at an adult education center.
Daltaí na Gaeilge is a site dedicated to the study and promotion of the Irish language. Subscription is free.
Erin's Web is a marvelous site with scores of lesson pages in HTML (and a link to Bitesize). This site that delves into the whys and wherefores of grammar.
Transparent Language: Irish Word of the Day. Sent to your email address. Lovely in that when you click the speaker icon, you will hear the pronunciation.
Irish Cultures and Customs is a beautiful Web Site filled with language, culture, history, and a good deal more. Subscription is free and Bridget and Russ send out regular eNewsletters.
A Beginner's Guide to Irish Gaelic Pronunciation from the Website, The Standing Stones.
The Gaelic: The Fili Files-The Words of the Gael!! An interactive photo show. Unfortunately there are no MP3 files.
RTE.ie Raidió na Gaeltachta Listen to Irish on Ireland's National Public Radio. See the blog post on Bitesize Irish about how to listen to Raidió na Gaeltachta.
TG4 is an independent, Dublin-based radio station with several interesting programs, one of which is Scéal na Gaeilge, the history of Ireland and the Irish language (Link above is for parts One & Two).
Slán, Éilís
"Bitesize Irish is the perfect format for self-teaching. I can learn, unpressured, in bits and pieces instead of in great gulps."