Robert is Learning Irish Gaelic Online
He taught Spanish for years, and now here's his
perspective on Bitesize Irish.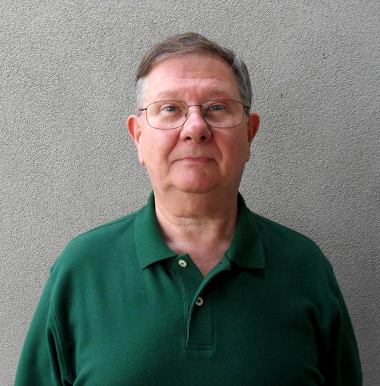 Robert Quinn, PhD.
Congratulations on the many wonderful things you did right in designing Bitesize Irish! I particularly enjoyed the "Day Two" email follow-up, which helped personalize the site even more.
Seeing the Learner's Perspective
Including the learner's perspective (via your wife's experience), providing access to videos that let us see and hear various people speaking Gaelic, allowing us to try out a sample lesson, and yes, even the cost comparison with Rosetta Stone (which, despite all its glorious advertising claims, has many drawbacks), along with other things (such as making the lessons so easy to use and providing color coding which indicates when a lesson has been practiced) truly impressed me.
Cracking Irish Pronunciation
Your pronunciation is very clear, which helps me a lot. I'm going slow now, practicing the lessons over and over, and trying to develop a decent pronunciation. Being able to hear the phrases repeated as many times as I wish (arís, arís, arís, le d'thoil; again, again, again, please) is great.
Bite-sized Irish Lessons
Now that I'm retired, I will finally be able to dedicate the time I always wanted to spend on my learning Irish. The overall positive tone and the occasional humor in Bitesize Gaelic make me want to practice more. Because of these well-designed and helpful lessons, you've inspired me to go back and look at Irish materials I have from years past, besides using your excellent work.
My Irish Background
Languages, of course, aren't just something in a dictionary or a grammar book. They're tied to the everyday life of people. Even though my family came to the States over 150 years ago, it never ceases to amaze me how much of the culture, how many ways of saying things, as well as manners, attitudes, and so forth have survived and thrived. I might add that the two Quinn brothers who came here so many years ago to start this part of the family were from County Clare.
Thank you for a marvelous way to learn Irish, and, most especially, thank you for the opportunity to communicate with you. Bail ó Dhia ar an obair! (God bless your work!)
"Being able to hear the phrases repeated as many times as I wish is great."